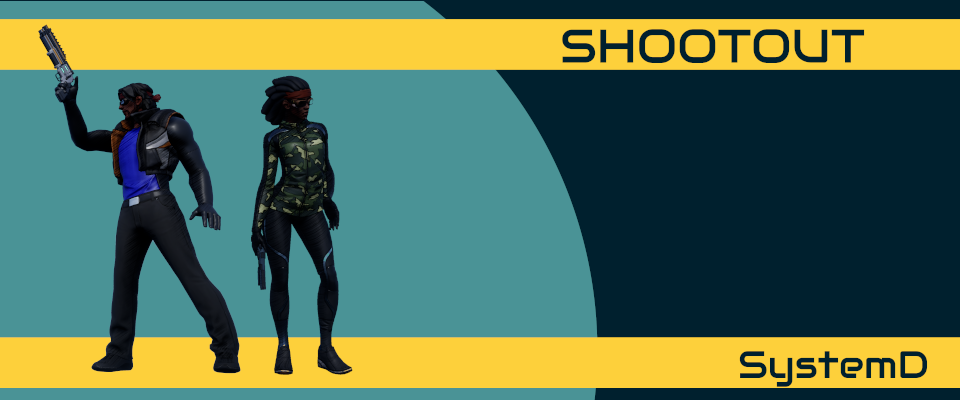 ShootOut(SystemD) DEMO
Hello!
Today I pushed a new version for y'all to try!
A new toy for both player and bots: the plasma rifle! This tool can change the tide of a gunfight by itself. It launches a plasma shot that creates a good sized area filled with toxin. The toxin can be of healing or poisoning type.
Also added a Galactic Market Console in the Player's HQ, there you can browse and buy tools, ammos, grenades and drones.
A second Tutorial Chapter has been added, for advanced weaponry (use of different types of grenades, drones, toxins) which is accessible from the Mission Console under "Tutorials".
Finally a good bunch of tweaks and fixes have been done!
Get ShootOut(SystemD) DEMO